Meet
NIA
:
Your
Artificial Intelligence Assistant
for
Multichannel Marketing!
Transform your digital communication strategies and boost your business with our Artificial Intelligence assistant NIA.
Request demo
SIGN UP FREE
Access the platform, optimize your SMS, email, WhatsApp and voice campaigns with our Artificial Intelligence.
Are you ready to take your marketing strategy to the next level?
Discover and unleash the power of Artificial Intelligence with NIA, your new ally in conquering the world of multichannel marketing.

NIA is not just an assistant
NIA is a powerful artificial intelligence designed to optimize every aspect of your marketing strategies.
Who is NIA ?
Unleash the power of Artificial Intelligence with NIA.
She is your strategic partner, your personalization expert, and your real-time content generator.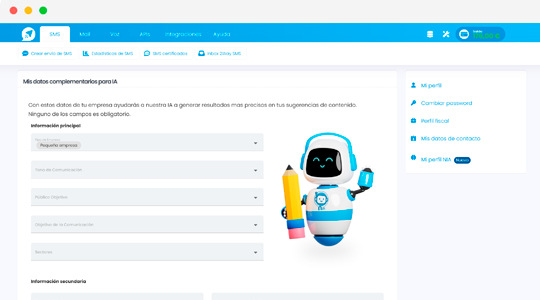 Unmatched Customization
Personalization is key in today's marketing, and NIA takes this to the next level. Your messages are automatically tailored to each recipient, increasing connection and engagement.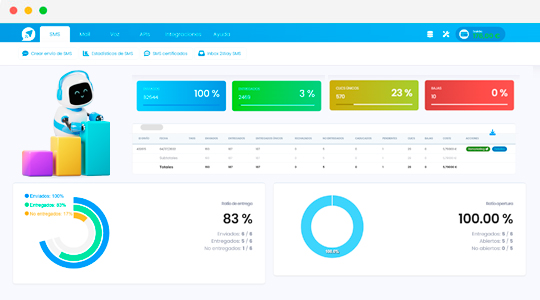 Increase your productivity
Reduce manual work for your team. NIA takes care of the generation of content and subject lines, allowing you to focus on the most important strategies.
Sign up now and boost your business through our CPaaS Enjoy FREE BALANCE without hidden costs and without commitment.
Improve your results with the power of
NIA
How can NIA help you in your multi-channel marketing efforts?
SMS Effective Marketing
NIA makes your messages more relevant and effective!
Text messages are a direct and effective communication channel. You can also send everything from promotions to appointment reminders.
Imagine generating an SMS in seconds that adapts to the preferences and needs of each recipient automatically. With our latest update, that's now a reality!
We have integrated Artificial Intelligence (AI) into our SMS system to generate ideas and create quality text in a matter of seconds.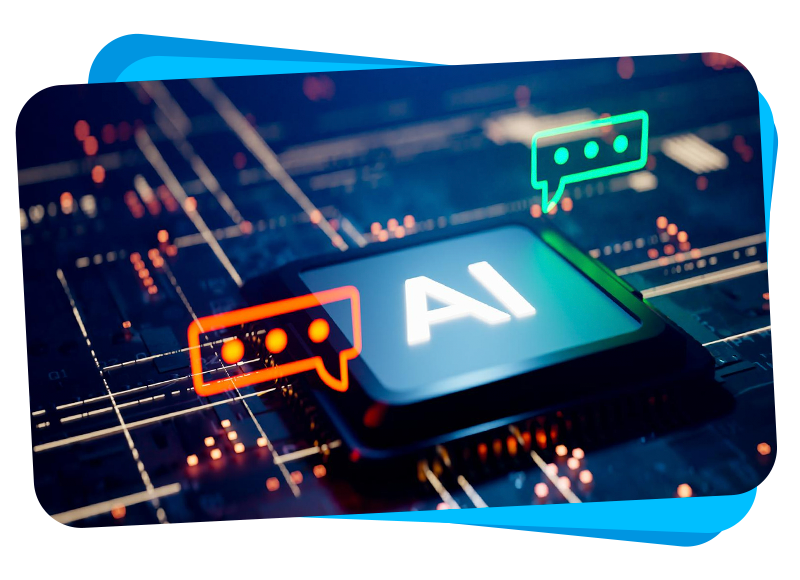 Email Marketing Powered by NIA
Generate subject lines that impact
We know that an email subject line can increase open rates and engagement for your campaigns. That's why we've developed an AI subject line generator in our Email Marketing platform.
This tool offers you intelligent suggestions based on the analysis of data and behavior of your subscribers.
Create engaging emails in record time with a powered email builder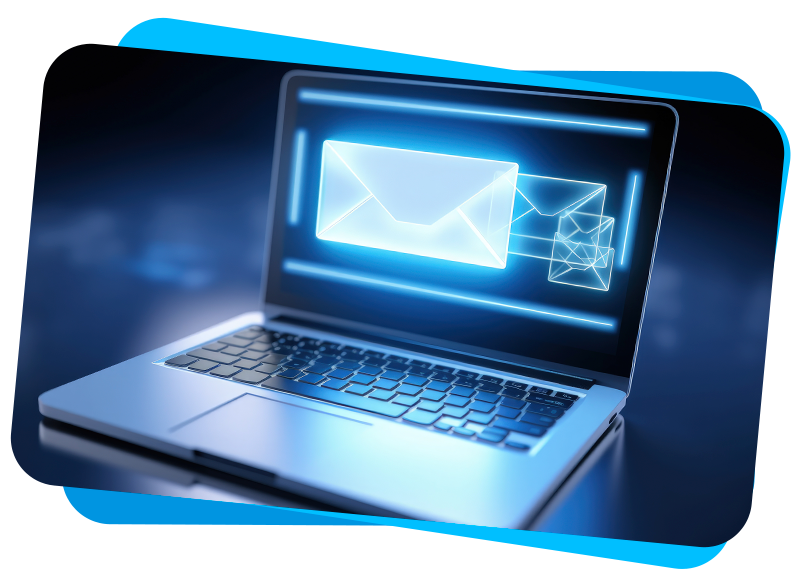 Create and optimize your IVR campaigns with NIA
Do you want to take your voice calling campaigns to the next level?
With NIA, you have the power of artificial intelligence at your disposal. Generate attractive and personalized texts for your interactive calls with just one click.
NIA understands your needs and provides you with optimized voiceover content, regardless of the platform you use. The result? A greater connection with your audience and increase in your ROI.