transactional email
Send your
transactiona e-mails

in an easy and safe way through API

Integrate your software or applicative and send transactional or marketing communications in real time.

A transactional e-mail is a kind of e-mail that is send automatically as an answer to a specific action of the user like a purchase, appointment, notidications or registrations.

Request demo
SIGN UP FREE
Access the complete platform and send your SMS completely free trial.
Increase your sales

, build customer loyalty and optimize your time with automated email campaigns.

+ than 26,000 satisfied clients in 40 countries are using 360NRS as automated communication platform
Easy connect
Integrate the mailing sendings in any platform with our e-mail HTTP API. Connect via HTTP in a simple way, validating the IP from which you would like to connect, using the user and password of 360NRS.
Send automatically
Make all kind of e-mail sendings in an automatic way. We allow you the maximum customization in each campaign and senders and customized files, in addition to free templates.
Statistics and confirmations
We provide you accurate and advanced statistics of all your the interactions with your e-mail. You will be able to obtain the confirmation of the sending and reception in real time. List all your sendings, schedule them or filter them as you wish.
Establish more personal connections and profitable is possible with our transactional e-mail solution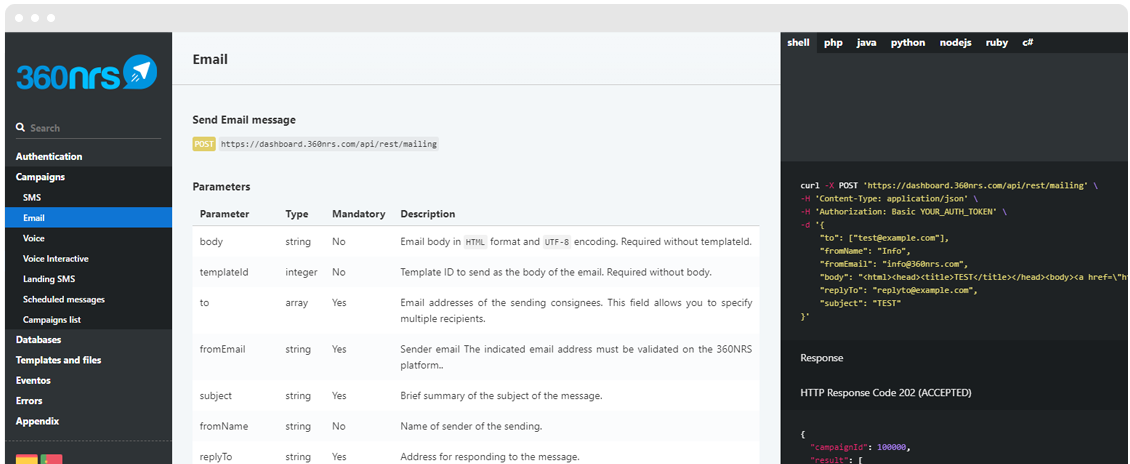 Join the action-reaction and do not let any business chance to escape. Automate all the interactions with your web and get new customers through the Transactional E-mail.
Simplify and save time with the automatic e-mail sendings
Integrate through API your software or applicative in an east way and in a single time. We are in charge of making that all your sendings are a success!
In addition, our API allows you to access to all the features of 360NRS using Json, with free technical support.
Access to our transactional E-mail API testing environment
Increase the sales with transactional e-mails
The transactional e-mails have an opening rate higher than the Marketing E-mails given that it is a communication that the user is waiting for.
Therefore, it is a perfect and direct channel to launch your loyalty program, cross selling or gaining abandoned carts.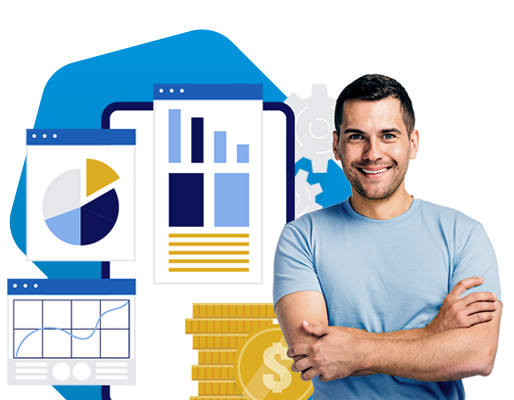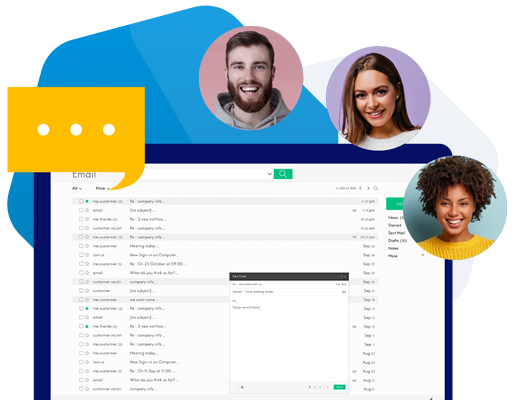 It arrives directly to your inbox
Real time communication
The option of the communication in real time and customized with your client contributes to create long term trustable relationships, translating into clients more loyal to your brand and therefore into more purchases.
It generates a trust relation
Remove your client's worries or doubts offering them useful information in each contact with your brand.
You will achieve that your clients feel safer using a personal and direct perspective.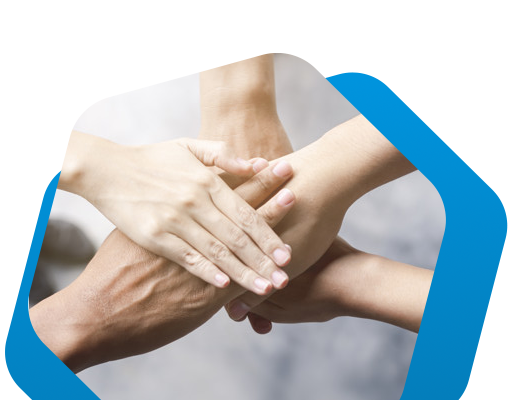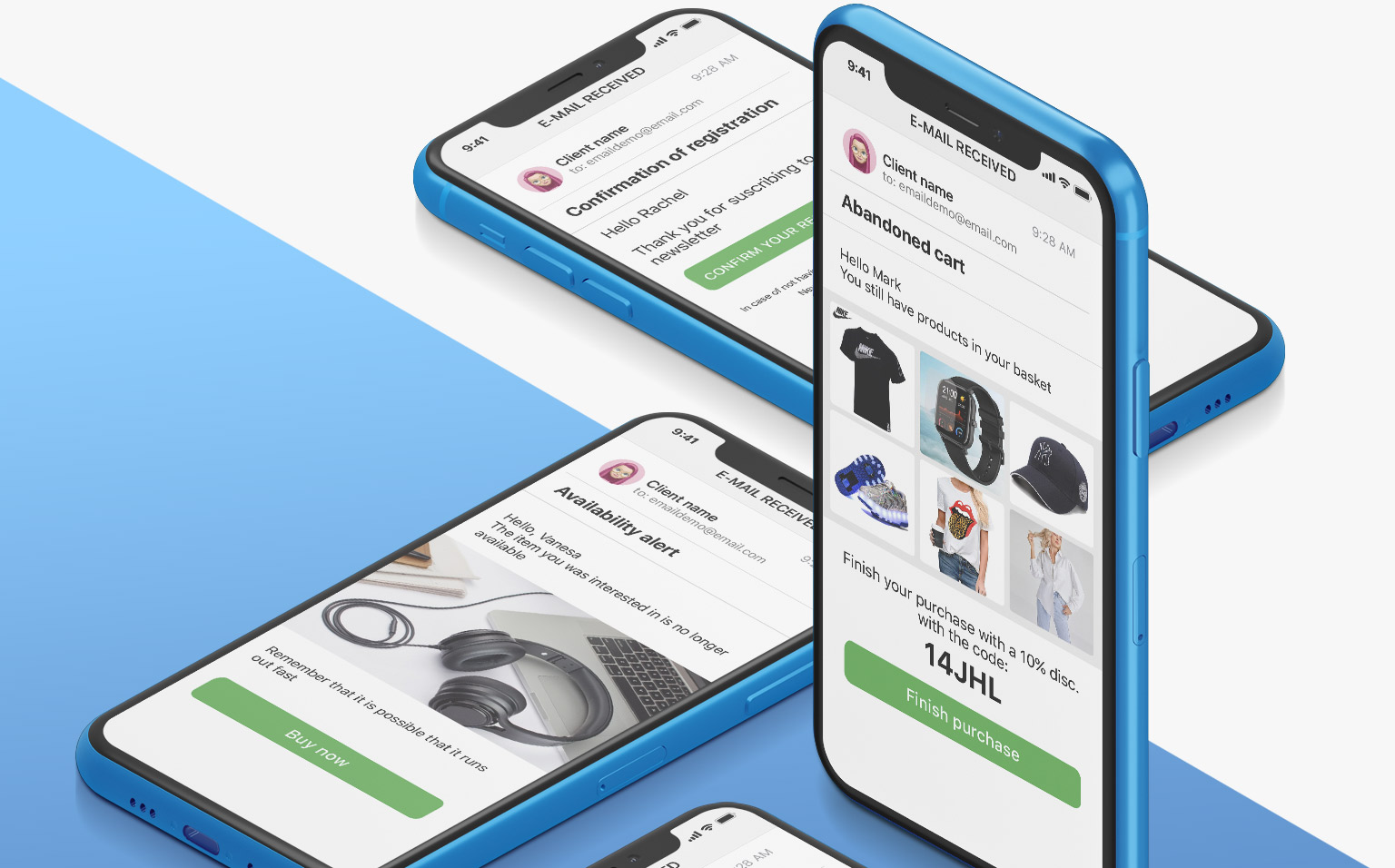 Join the action-reaction and do not let any business chance to escape.
Automate all the interactions with your web and get new customers through the Transactional E-mail.
---
Abandoned cart
Confirmation of the registration
Order confirmation
Tracking the sending of an order
Reset passwords
Availability alerts
Customer experience - Satisfaction surveys
20 years developing communication innovative solutions +26.000 satisfied clients in 40 countries.
What makes that our transactional mailing solutions are unique?
Level of Service agreement
We provide a continuity of service higher than 99,9%.
Dedicated IP for your business
This system will contribute to a better reputation of your sender avoiding that your IP is kept in a blacklist.
Mobile First
We are commited to offer a unique experience to the final user, for this we work under the concept "mobile first" in all your communications.
Customization
You can customize each campaign, choosing the template, campaign name, sender, etc.
Tags
List of tags to add to the campaign. The tags can be used to filter the statistics in the dashboard.
Scheduled sendings
Update the scheduled date of a sending, some or all your scheduled sendings. With the deletion you will be able to remove a sending, some or all your scheduled sendings.
Ticket management
Through our ESMSM policy we compromise to open an investigation and give answer to all our tickets in a máximum period of 24h.
24/7 assistance
With the aim of always guaranteeing the highest standards of quality and service, our team provides 24/7 attention, including weekends and holidays.
Custom development
We have available technical development team to attend the requests and suggestions of our clients.
Maximum security ISO 27001 in the sending of automated e-mails
To guarantee safety and quality, a series of measures and certifications (ISO 27001) have been implemented that provide a guarantee that the main regulations on quality and safety are complied with.
We offer the maximum security of our servers, privacy of the database to our clients, guarantee of delivery of the SMS and a series of action protocols in front of risky situations.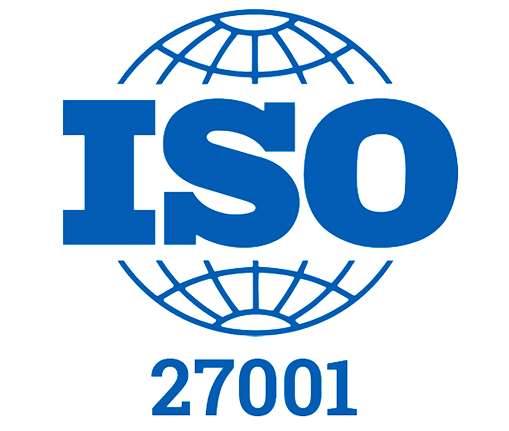 Since we implemented a transactional marketing strategy we have seen a decrease of 78% on abandoned carts in our eCommerce, with which we have increased the sales in short-medium period. We have also integrated in the confirmation of orders e-mails satisfaction surveys, with this we have made it to solve our weaknesses and boos the strengths. A complete success.
Do you want to get those results in your business?
Connect with us without commitment
You can also be interested on
SIGN UP FREE NOW
and try without commitment
An unprecedented ROI in your transactional and promotional Marketing actions
More than 20 years experience
SIGN UP NOW

This website uses "cookies". NET REAL SOLUTIONS uses its own and third-party cookies to analyze your browsing for statistical and advertising purposes. Press to have more information about cookies or to set up cookies or reject its use.