CPaaS Platform

for
Multichannel Marketing
for companies
Transform your digital communication strategies and
boost your business

with 360NRS as your communications platform as a service (CPaaS). Request demo
SIGN UP FREE
Access full services on the platform and send your test RCS messages completely for free.
Integrate into your Software the functionalities of the most complete multichannel platform on the market.
CpaaS allow you to add new real-time communication capabilities to your own Software through APIs. In just a few clicks and without the need to develop a back-end from scratch.
Save time and increase the efficiency of your operations with CPaaS. The APIs available for SMS, Mail and Voice will allow you to manage all the channels from a single place.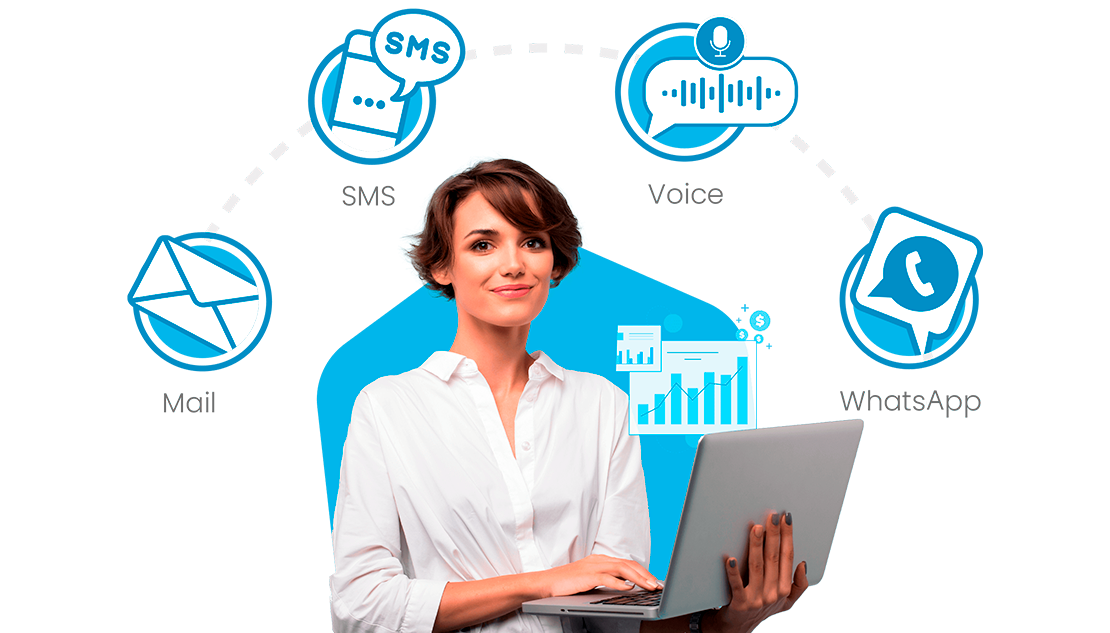 Sign up now and boost your business through our CPaaS Enjoy FREE BALANCE without hidden costs and without commitment.
Automate and streamline interactions with your customers
Integrate your customers' favorite channels into your system and build better communication experiences.
Maximum quality and security for the management of your communications through APIs
Safety and high speed
Make shipments quickly, safely and effectively through any channel. Manage all your multichannel marketing from a single application.
Complete and accurate statistics
Analyze your results and the interactions of your users with real-time reports from your platform.
Automation without limits
Create automated communication flows and dynamic campaigns so that the client receives your communications through the channel they prefer.
Usability and simplicity
Intuitive APIs that integrate easily and quickly. Add all the features of 360NRS to your tool or website to simplify processes and save time.
24/7 support
Our APIs have complete documentation and we have a 24/7 technical support team for developers in different languages.
Best price
Mass communications managed from your Software at the best market price. Quality routes with guaranteed delivery worldwide.
Clients that already our service use





Group the management of your communication in a single platform
Take your Software to the next level of functionality and get full control.
All in one to reduce the complexity of operations to the maximum. Consult the area for developers and easily integrate our communication solutions to your trusted platform.
Discover all the available integrations and unify the management of your multichannel campaigns in your CRM
Register now
and easily integrate all our channels and functionalities into your system
SIGN UP NOW