Send verified SMS
Increase the conversion rate of your campaign generating
confidence

with

Google Verified

Use the verified SMS to communicate with your clients in a secure way and avoid that your messages end up in the SPAM inbox.

Google verifies the authenticity of the enterprise and the content sent, encouraging the trust of the user in the SMS sent and increasing the brand value. The messages verified by Google include an official verification badge in the text.

Request demo
SIGN UP FREE
Access the platform completely for free and try Google verified SMS
What is Google Verified SMS?
It is a new service that through the validation by Google allows to verify the sender of the SMS sent by a company with promotional, informative or transactional purposes.
Thanks to this new functionality your SMS Marketing campaigns will include your company name and the logo in the sender, in addition to a verification badge in the thread of the SMS.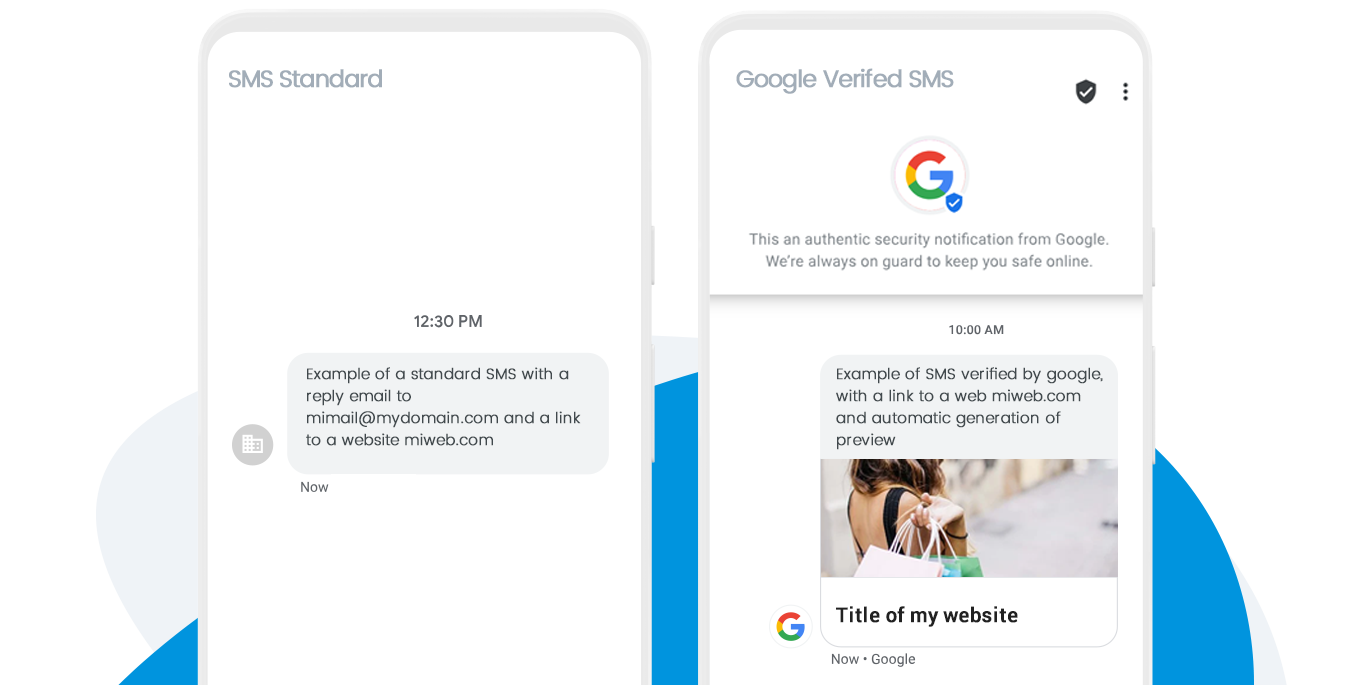 First platform with Google verified SMS
Try 360NRs without commitment and enjoy the best marketing multichannel platform.
Make that your clients
trust

on your bulk communications

This new service of 360NRS will help you to improve the converstions of your SMS campaign. In this way, the recipients will be able to fully trust in the messages sent by your company, generating security and preventing frauds.

The :71% of the users feel safer about a company using verified SMS.

The 77% of the users prefer to use verified SMS.

A 85% prefers the inbox of verified SMS above the normal inbox.

This website uses "cookies". NET REAL SOLUTIONS uses its own and third-party cookies to analyze your browsing for statistical and advertising purposes. Press to have more information about cookies or to set up cookies or reject its use.